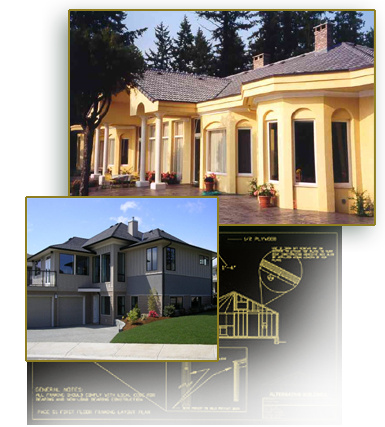 Quad-Lock's Products
QUAD-LOCK - The most versatile Insulating Concrete Forms for walls
Build nearly unlimited wall widths, 3 different insulation values, corners, angles, T-walls, columns, pilasters, brick ledges, and radius walls, using just a few standard components.
Panels made of Expanded Polystyrene (EPS) and Ties made of High Density Polyethylene (HDPE) create a Concrete Form that will accommodate vertical and horizontal Reinforcing Steel as required. Temporary bracing is usually required for vertical and horizontal alignment only. Filling the cavity with concrete will create solid concrete walls with 2-4 hour Fire Resistance Ratings (FRR). The EPS Forming System will stay in place and turn into the best insulation available today, saving you energy costs for the lifetime of the building.
Five different wall widths are available (nominal concrete widths of 12" [300mm], 10" [250mm], 8" [200mm], 6" [150mm], and 4" [100mm]) and can be combined with the Quad-Lock Extender Tie to add 12" [305mm] to any standard cavity size.
Three insulation values are possible, giving you the choice of true R-Values of 22, 32, and 40 h*ft²*°F/BTU ; U-values of 0.28, 0.20, and 0.15 W/(m²*K).
The Quad-Lock System encompasses these components:
These components will allow you to assemble all concrete forming for your walls, including corners, arches, any angles, columns and pilasters, as well as T-Wall connections. Transport and storage costs of Quad-Lock are substantially lower compared to pre-assembled block systems. Ordering and keeping track of inventory is easier (you would need at least 45 different parts to do the same with pre-assembled blocks). The Excel™-based Quad-Lock Estimating program makes it quick and easy to calculate all materials needed for your job and the cost.
Also refer to the available Quad-Lock Accessories.
 
Quad-Deck is a high-quality ICF for suspended concrete floors and roofs and can also be used to form walls for Tilt-Up applications. More Information
 
R-ETRO Insulation System
Easily add R-18 insulation to existing walls with superior attachment features for finishes. More Information
 
Accessories
A number of excellent complementary products for Quad-Lock solutions are available from most Quad-Lock distributors. Learn more about some essential accessories.


Fastrack
The only bonding agent made for ICF
A Perfect masonry finish on the outside has the perfect bonding agent inside
Bonds concrete to high density foam
Permanent adherence
Humidity resistant
Will not harden or crack on aging
Ready-to-use
Siber Oxydro Finishing Plasters
- Coming Soon -