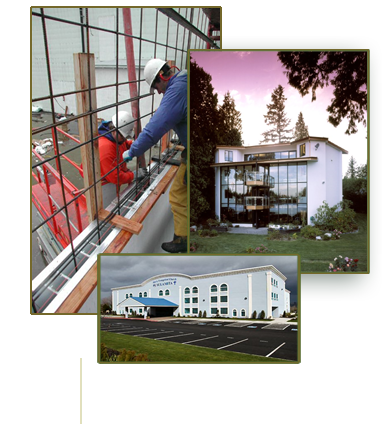 is a company dedicated to improving our environment by providing cost effective Insulated Concrete Forms (ICF) solutions in the construction industry in Puerto Rico and the entire Caribbean Region with the ultimate mission of promoting sustainability, durability and energy efficient building envelopes.
We are the authorized dealers / Partners for the Quad-Lock ICF Building Systems, LTD, Helix Steel and Sider-Crete, Inc. ICF Finishing Products in Puerto Rico and the Caribbean Region.
We are not only an ICF Materials Dealer but Rather a One-Stop ICF Solutions Provider. We are not a contractor nor a builder but rather an ICF solutions provider that works directly with you as an Owner, Designer, Developer or General Contractor to support you with our special ICF services. We normally work hand by hand with your selected contractor or working crew to provide them support according to your specific needs or project expectations. We have a very dedicated team of professionals that are capable of providing the following ICF Value Added services as needed to include ICF Structural Designs, Quad-Lock ICF building system Installation Support as needed to assure that your project is completed on time as needed, Periodic Job Site Visits by an experienced Certified Structural Engineer and Quad-Lock Installation On-site Training as needed. This is where CICFS separates from the rest of the ICF providers. We will help you in completing your project within the target goals allowing you to save a lot of money in unnecessary labor costs. We are a one stop ICF solutions provider that will work closely with you from the beginning until the end of your project.
We offer Insulating Concrete Form (ICF) systems for walls, floors and roofs that create an energy-efficient structural building envelope. Our ICF Building Systems are the most versatile, allowing design and construction flexibility unmatched in other types of forming!
We offer the highest R-Value available in the market ranging from R-22 to R-84. This translates into energy savings up to 80% on cooling costs every month! The monthly energy savings usually far exceed the small increase of monthly mortgage payments that pay for the energy-efficiency upgrades. It means you have POSITIVE CASH-FLOW FROM DAY ONE, AND you get a healthier, much more comfortable and durable home!
For Re-bar replacement we offer Micro-Rebar Solutions with the Helix Steel products for ICF and Non-ICF Projects. With our Micro-Rebar solution, in some cases you can eliminate or significantly reduce the amount of rebar for your building structures and thus increase the speed of construction and significantly reduce the labor costs of your projects.
For interior, exterior, Ceilings and pool finishes we offer the best finishing solutions specifically designed for ICF. They are cost effective and come with any color that you desire (we will match any color). This means that with our finishing solutions you eliminate the material and labor costs associated with painting the exterior walls of your house or building. We also offer waterproofing solutions for ICF/Non-ICF cisterns and pools with a great variety of colors. You can buy this product online at www.cicfs-online-store.com.
Finally, for roof coating substrates we offer the best water-proofing coating in the Caribbean market for your ICF or concrete roof, it is 100% silicone and you only need to apply it once (no recoating is required after the first application). You can also buy this product online at www.cicfs-online-store.com. The manufacturer provides a 50-year warranty on the product.
All product materials are recyclable.
Quality
We strive to provide best in class quality by consistently exceeding customer expectations, delivering on time, superior customer service, assuring best value and adhering to our commitments.
Environmental
Reduce the carbon footprint of our community and the markets that we serve through our ICF and Micro-Rebar integrated solutions.
Be accountable for our environmental responsibility through our actions and by continuously focusing on our sustainability.
Economic
Assure proper compensation from our customers by providing a strong value proposition.
Social
Protect our customers and community from catastrophic events.
Earn the trust of our customers through integrity and transparency of our actions.
Be a leader in corporate social responsibility