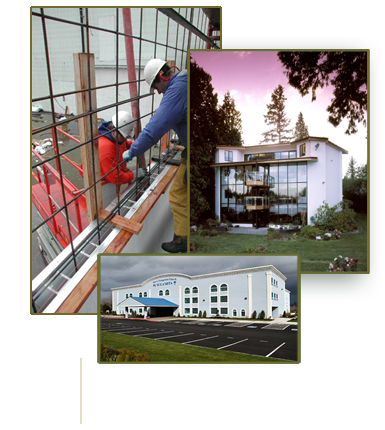 is a company dedicated to improving our environment by providing cost effective Insulated Concrete Forms (ICF) solutions in the construction industry in Puerto Rico with the ultimate mission of promoting sustainability, durability and energy efficient building envelopes. It is an ICF solutions provider who always works closely with its customers to identify / find cost effective solutions through innovation, value engineering, and a shared value business model where it creates strategic business alliances to strengthen their value proposition to its customers.
We are the exclusive authorized dealers for the Quad-Lock ICF Building Systems, LTD and Sider Oxydro ICF Finishing Products in Puerto Rico.
We offers Insulating Concrete Form (ICF) systems for walls, floors and roofs that create an energy-efficient structural building envelope. Our ICF Building Systems are the most versatile, allowing design and construction flexibility unmatched in other types of forming!
We offer the highest R-Value available in the market ranging from R-22 to R-84. This translates into energy savings up to 80% on cooling costs every month! The monthly energy savings usually far exceed the small increase of monthly mortgage payments that pay for the energy-efficiency upgrades. It means you have POSITIVE CASH-FLOW FROM DAY ONE, AND you get a healthier, much more comfortable and durable home!
We also offer finishing solutions specifically designed for ICF. They are cost effective and come with any color that you desire (we will match any color). This means that with our finishing solutions you eliminate the material and labor costs associated with painting your house or building.
All product materials are recyclable.
Quality
We strive to provide best in class quality by consistently exceeding customer expectations, delivering on time, superior customer service, assuring best value and adhering to our commitments.
Environmental
Reduce the carbon footprint of our community and the markets that we serve through our ICF integrated solutions.
Be accountable for our environmental responsibility through our actions and by continuously focusing on our sustainability.
Economic
Assure proper compensation from our customers by providing a strong value proposition.
Social
Protect our customers and community from catastrophic events.
Earn the trust of our customers through integrity and transparency of our actions.
Be a leader in corporate social responsibility.